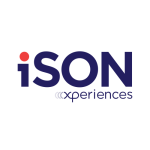 iSON Xperiences Ltd
Block A
Illovo Park
1 Montgomery Drive
Mount Edgecombe Country Estate
Mount Edgecombe
South Africa
Block A, Illovo Park, 1 Montgomery Drive, Mount Edgecombe Country Estate, Mount Edgecombe, South Africa
CLOSED NOW!
Open again today 9:00 - 18:00
iSON Xperiences is the leading call center and BPO service provider in 14 countries of Afrcia covering South Africa, Nigeria, Kenya, Egypt with a strong focus in sub-saharan Africa having over 10, 000 employees.
Reviews
Positive: Professional.

Ison Xperiences planned an omnichannel strategy that ensure personalized and consistent services across all channels to increase customer satisfaction.
Classification
Mount Edgecombe, eThekwini Municipality, KwaZulu-Natal, South Africa
Business Hours
Monday to Saturday
09:00 - 18:00
You might also Consider