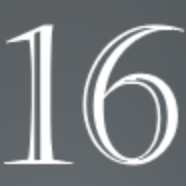 16 Beach Music
16 Seestrand Way
Beachview
South Africa
16 Seestrand Way, Beachview, South Africa
Port Elizabeth Accommodation Self Catering Beachview B & B Bed and Breakfast
Reviews
Christelleslabb... S
24 AUG 2018

Absolutely stunning place!! Definitely one of our favourites!!!Love waking up to the sound of the ocean. And rooms always so clean and fresh, AND child friendly!!! Thank you Estelle and Robby for...
16 Beach Music Driftwood apartment is utterly amazing! Directly in front of the ocean you will hear the waves breaking day and night. The apartment has everything you could need and you have the...
Clean and spacious with direct views of the sea and dolphins going past from every room (we stayed downstairs).BBQ every night under the stars just listening to the waves,sunsets pretty amazing there...
Having a wonderful family holiday at 16 beach music, generous hosts, makes us feel like family, we have the best views of the ocean and wake up to the sounds of the waves, thanks to tannie Estelle...
Amazing view, try to wake up at about 6am to watch the dolphins play. Beautiful, spacious accommodation with everything you might need. Very friendly and accommodating hosts, who will give you all...
This place is just amazing! We've visited Beach Music for our third time this weekend and will be sure to return. Estelle and Robbie are wonderfully accommodating hosts and the room was perfectly...
2 days of absolute bliss. Stunning views and great accommodation. Kids had fun on the beach and rocks (enjoyed the full DSTV when tired) leaving mom and dad to spend some quality time. Great hosts...
sanettejvanvuuren
8 JAN 2018

Very friendly and professional hosts. Breathtaking views. Rooms always clean and well taken care of. Love the fresh smell when entering the apartments. Delicious breakfast served, well prepared. I...
We stayed here for only one night - there were two adults and one seven year old child. This apartment was very nice - large and well equipped. We had three bedrooms - one is just off of the main...
We stayed at Beach Music for 6 nights and had a wonderful time watching whales and dolphins from the house and beach. Estelle was a wonderful host, extremely helpful and friendly, offering advice on...
Classification
Beachview, Nelson Mandela Bay, Eastern Cape, South Africa
You might also Consider