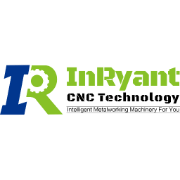 Nanjing InRyant CNC Technology Co., Ltd
Binjiang Economic Development Zone
Jiangning District
Nanjing
Jiangsu
China
Binjiang Economic Development Zone, Jiangning District, Nanjing, Jiangsu, China
We are Nanjing InRyant CNC Technology Co. , Ltd (InRyant CNC Tech) , which is a Laser Machines, Press Brakes, Cutting Machines, Hydraulic Presses, Punching Machines, Rolling Machines manufacturer and supplier. InRyant CNC Tech offers a complete range of products and solutions. InRyant CNC Tech is like to be a national high-tech enterprise dedicated to providing intelligent metalworking machinery for users worldwide solutions, has always focused on intelligent metalworking machinery manufacturing industry, has a professional independent intelligent metalworking machinery core technology research and development team, and uphold: efficient, energy-saving, environmental protection, compatible with the concept of product development. As a result, InRyant CNC Tech will become an outstanding intelligent metalworking machinery manufacturer and supplier in China.
Business Hours
Monday to Sunday
08:00 - 17:00
Public Holidays
08:00 - 17:00
You might also Consider

Zhengzhou Fusmar Machinery Co. , Ltd is a professional fish & animal feed pellet machinery and wood pellet machinery manufacturer. We have our own engineer and sales team to provide best machines and services to our customers worldwide. Our products mainly include floating feed pellet machine, animal feed pellet machine, feed grinding machine, feed mixer, wood crushing machine, wood chippers, hammer mills, pellet coolers, pellet packing machine, conveyors and other spare parts.
We are one of the largest Chinese manufacturer of wheel tractors, power range from 8HP to 260HP, and related agriculture implements. OEM is acceptable. Best price can be supplied. Our tractors have been exported to more than 30 countries and areas, such as the Brazil, Chile, Argentina, South Africa, Australia, Russia, Ukraine, Kazakhstan, Egypt, Algeria, Pakistan, Poland, etc. Any demand, please contact me for details.