Jinan Jeesun CNC Machinery Co., Ltd
No 688 Licheng District
Jinan
Shandong
China
No 688 Licheng District, Jinan, Shandong, China
JeesunCNC Machinery was founded in 2010, which is a top-rated supplier specializing in R & D, manufacture and sales of different CNC machines, including fiber laser cutting machine, metal laser cutter, CNC plasma cutter, CNC wood router, stone cnc machine, 5 axis cnc router, etc. It is our pursuit to provide high quality products, competitive prices and excellent services to customers all over the world.
You might also Consider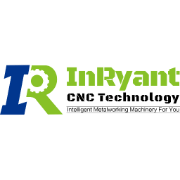 We are Nanjing InRyant CNC Technology Co. , Ltd (InRyant CNC Tech) , which is a Laser Machines, Press Brakes, Cutting Machines, Hydraulic Presses, Punching Machines, Rolling Machines manufacturer and supplier. InRyant CNC Tech offers a complete range of products and solutions. InRyant CNC Tech is like to be a national high-tech enterprise dedicated to providing intelligent metalworking machinery for users worldwide solutions, has always focused on intelligent metalworking machinery manufacturing industry, has a professional independent intelligent metalworking machinery core technology research and development team, and uphold: efficient, energy-saving, environmental protection, compatible with the concept of product development. As a result, InRyant CNC Tech will become an outstanding intelligent metalworking machinery manufacturer and supplier in China.
Construction Machinery: Wheel Loader, Excavator, Forklift, Bulldozer, Motor Grader, Backhoeloader, Truck Crane, Crawler Crane, Road Roller, Rotary Drilling Rig, Tractor, Dump Truck, Tractor Truck, Reach Stacker, Pump Truck.