Tall Timbers Tree Services
Suite 10B
Level 10 Rhodes Waterside Shopping Centre

Sydney
Australia
Suite 10B, Level 10 Rhodes Waterside Shopping Centre,, Sydney, Australia
Tall Timbers Tree Services are certified practitioners and tree surgeons in the science and art of preserving and maintaining trees. Be it tree looping trimming, pruning, tree cutting or reducing, they can carry out the job expertly so that your trees continue to look their best and flourish. Tall Timbers Tree Services is not only excellent in handling emergency tree removal stuff. We also have lots of jobs that can perform which is best to give to professionals. Because of the demand of wide experience and skills as well as considering some safety precautions. Tree pruning services in Sydney can have a very positive financial effect on the value of your property. It can also work against your property though if you don't take good care of your trees, so it's always important to keep them healthy and looking beautiful. Contact us today for professional tree services and get a free obligation quote.
Classification
Sydney, New South Wales, Australia
You might also Consider
As one of Sydney's original residential garden landscapers, Dr. Garden has been crafting beautiful gardens since 1990. We focus on providing complete landscaping services across Sydney, from landscape construction to garden maintenance. Our experienced team take pride in the landscaping works we deliver for our clients. From paver landscaping to irrigation installation in Sydney, we craft beautiful gardens that our clients can be proud of.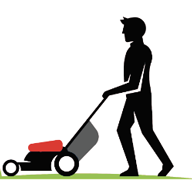 Leave It To Luke is the perfect choice for all your lawn and garden care needs in North, West, and East Metro Melbourne. Our team of experienced outdoor experts take time to understand each customer's exact requirements while treating their gardens with the utmost respect and care. We offer a wide range of services from mowing to hedge trimming at competitive prices with unbeatable quality - making us your number one choice for all outdoor projects.
GardenMore is a landscaping company in Melbourne that offers a wide range of services. We have been in business for over 10 years and have many satisfied customers. Our services include irrigation, lawn mowing, tree pruning, garden maintenance, and more. If you're looking for a landscaping company in Melbourne, we are here to help!