Be different... Stand out!
Get in front of your competitors when customers are searching and only pay for results!
Set a budget that works for you
Select the option that works best for your business and the results that you want.
You can make updates any time.
What you pay for
CPC (Cost Per Click) or PPC (Pay Per Click) means you only pay for an ad if someone clicks on your company profile, visits your website, or calls to your business.
Your daily average
Some days you might spend less than your daily average and on others you might spend up to 4 times as much. But over the month you won't pay more than your monthly max.
If you change your mind
Try running your ad, but no need to commit. Change your budget or cancel your ad at any time.
No sign-up fees

Sign up for free and start advertising with any budget.
Only pay for clicks

Pay just when customers click your ad. No click, no charge.
No minimum fee

Sign up for free and start advertising with any budget.
Listing features
Unlimited updates, in real-time, online
Get your business online in minutes and reach new customers. Listing your business is easy and it's free and updates are done in real time at NO COST!
Control your content
You have full control over the content and accuracy of your business listing information, even if you decide to delete your listing on saYellow altogether.
Bulk listing management
Manage multiple listings (eg. branches/dealers/distributors/members, etc) using our simple management tool. These options include the ability to easily import, edit or delete multiple listings through a single process.
Provide complete data to generate more/new opportunities
By providing rich keywords about the products, services and brand affiliation offered - as well as the completion of high-impact attributes, your customers can help ensure that their listings are accurate and visible to their target market.
Google map
Google Map that display your location to clients on a printable map with driving directions
Protect your email from spammers
We will not display or sell your email address to anyone. Email from potential clients are forwarded to your email address via our secure server.
Reach customers across the web
We have now included all our profiles in our sitemap for the following search engines - Google, Yahoo, Bing and Ask Jeeves. This will allow potential clients to find your information on these sites as well.
Make it easy for customers to get in touch
Give customers the right info at the right time, whether that be driving directions to your business or a phone number they can click to call you on mobile phones.
Be found across devices
Customers can find your business on computers, mobile phones and tablets. Whether they're searching at home, on the go, or switching between devices, your customers will find the same reliable information about your business.
Security
This website uses a Comodo SSL certificate to secure online transactions for customers. Any data you submit to this website over a https connection will be securely encrypted with the strongest available algorithms
Social media links
You can now add links to all of your favourite social media and sharing site profiles.
Key personnel and/or departments
Add company departments/key personnel (e.g. Sales, Support, Management, etc.)
800,000+
companies listed and growing everyday
47% visits
from mobile/tablet devices
over 70%
users search within a specific suburb
You're always in control
No contract to lock you in
You can adjust, pause or end your campaign at any time without extra charge.
Stop, start, pause, test
You can tweak your ads, try new locations and/or categories, pause your campaign and re-start whenever you like, for free - and all within saYellow.
Up to the minute reporting
You'll have access to reporting tools so you will be able to track how your advertising is performing for your business.
Affordable options
Our advertising solutions include four different levels of placement. Different levels are designed to accommodate varying budgets and needs.

24 million
enquiries per year
24 years
your trusted partner since 1997
over 70%
of users search within a specific city
98%
of customers select a company from the first page
Up to the minute reporting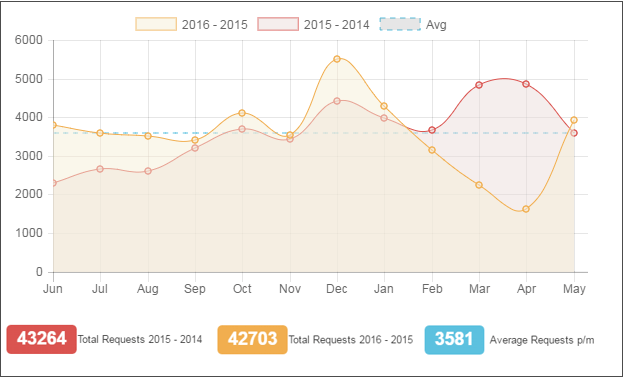 Reach your customers, whichever device they're on
In today's mobile world, you need to be advertising on every device that your customers are using - desktop, laptop, tablet and mobile. That way, when they're searching, browsing or buying, you're right there. Click here to view our PowToon movie, to see just how ...